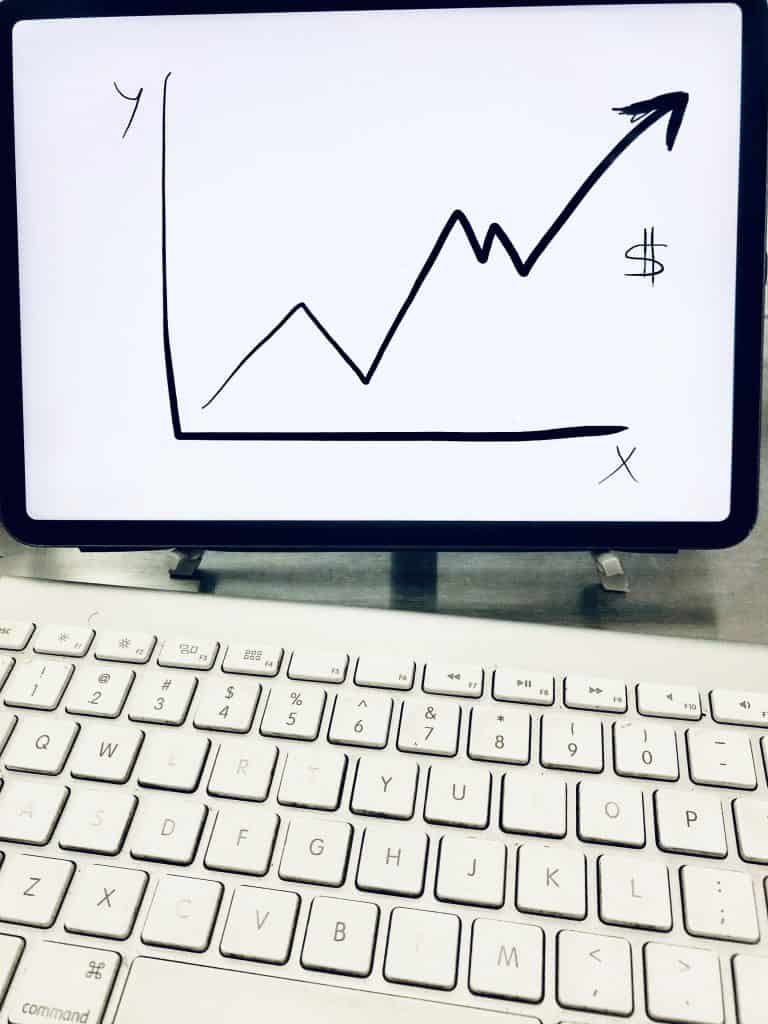 Bitcoin (BTC), the world's leading digital currency that's trading at over $18,000, has become less volatile than many S&P 500 stocks.
The team at VanEck, a New York-based investment management firm, has noted:
"Historically, Bitcoin has been discussed in the news and among investors as a nascent and volatile asset outside of the traditional stock and capital markets. Much of the volatility over the past few years can be attributed to sensitivity to small total market size, regulatory hurdles and generally limited penetration in mainstream stock and capital markets." 
Although BTC continues to be a highly volatile asset, it could be surprising to some researchers and investors as to what other well-known or prominent assets have actually been even more volatile than Bitcoin (following the COVID-19 outbreak).
Notably, there were 112 S&P 500 stocks during the past 90 days that have exhibited higher volatility levels than Bitcoin. There have also been 145 S&P 500 stocks (in total) that have been more volatile than Bitcoin so far this year or year-to-date (YTD).
Approximately 22% of S&P 500 stocks have been more volatile than the flaghship cryptocurrency. About 29% of S&P 500 stocks showed more volatility than Bitcoin YTD, according to a report from VanEck.
The investment firm, which has tried to launch Bitcoin ETFs (unsuccessfully), noted:
"In our long-term study of bitcoin, we had compared bitcoin correlations to traditional asset classes and now see another interesting recent trend with its volatility. In our current volatility research, we compared the 90 day and year to date volatility—as measured by their daily standard deviation as of November 13, 2020—of bitcoin against the constituents of the S&P 500 Index. We found that bitcoin has exhibited lower volatility than … [many] S&P 500 stocks YTD."
The VanEck team added:
"While there are no U.S. bitcoin exchange traded funds (ETFs) available today, we believe such products may show similar volatility characteristics—based on the comparison above—as many stocks in well-known indices and ETFs, such as the S&P 500 and related products."
As covered recently, the Bitcoin (BTC) price has been surging due to very different reasons when compared to the historic 2017 bull run, according to a recent report from Chainalysis.
As noted by the blockchain analysis firm, Bitcoin's price is surging because the demand for BTC is increasing at a time when there's "relatively few Bitcoin available to buy." Although the total circulating supply of Bitcoin keeps growing each day, as more of the cryptocurrency is mined, the actual amount of BTC available to buy depends mostly on whether holders want to sell their holdings or trade them.
Chainalysis quantifies this by keeping track of the amount of BTC held in crypto wallets that send less than 25% of the digital currency they've ever received. The blockchain analysis company refers to this BTC supply as "illiquid or investor-held Bitcoin, versus Bitcoin held in wallets that send more than that, which [it] refers to as liquid or trader-held Bitcoin."
Chainalysis points out that right now, the amount of liquid BTC in circulation is "similar to what it was during the 2017 bull run." However, the amount of Bitcoin residing in illiquid crypto wallets is "much higher, currently representing 77% of the 14.8 million Bitcoin mined that isn't categorized as lost, meaning it hasn't moved from its current address in five years or longer," Chainalysis reveals.
The blockchain firm further notes that this "leaves a pool of just 3.4 million Bitcoin readily available to buyers as demand increases."